Dr. Huber was born and raised in Ottawa, obtaining his medical degree from Queen's University, in Kingston, and completing his surgical residency there. He joined The Toronto Hair Transplant Centre in February 2018.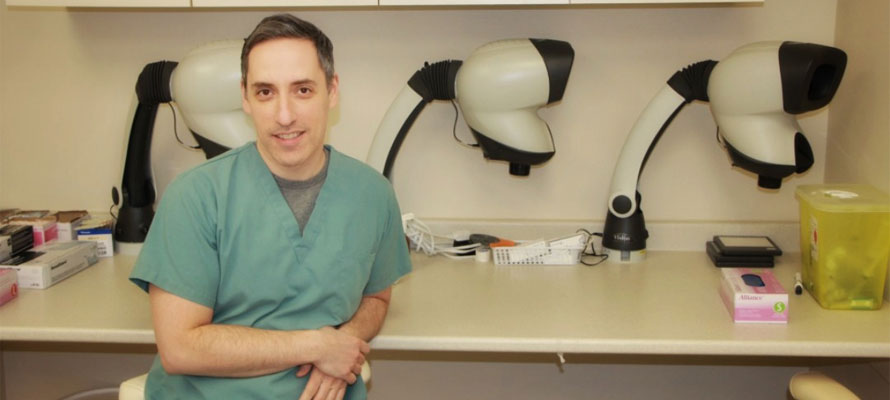 Dr. Huber completed his training in medical and surgical hair restoration under the direct guidance of Dr. Robert Jones, one of the world's most influential, experienced, and trusted hair restoration surgeons. It was Dr. Jones who pioneered large session FUE and Dr. Huber has uniquely benefitted from Dr. Jones' direct, one-on-one mentorship by learning the exact same techniques and utilizing the same highly experienced, expertly qualified staff.
Dr. Huber is the only hair restoration surgeon in the world who has trained this closely with Dr. Jones. This intensive training with the world's leading hair restoration surgeon has allowed Dr. Huber's skills and artistry to far exceed that of his peers. Since 2018, Dr. Jones and Dr. Huber have partnered to bring you The Toronto Hair Transplant Centre.
"I have been working with Dr. Huber since February of 2018 and have watched him perform hundreds of hair transplants in our clinic on both men and women. Over the past 15 years I have trained and worked with hundreds of doctors from around the world and feel that Dr. Huber has attained a skill level that would put him with the top hair transplant surgeons in North America. His skills and attention to detail are second to none in the profession. If I need another hair transplant, Dr. Huber would be my first pick to perform the procedure, either FUE or FUT."
– Dr. Robert Jones
Dr. Huber continues to refine his skills by attending international conferences and courses, where he's worked with and learned from other international leaders in hair restoration surgery. He very much looks forward to meeting you to help you achieve your hair restoration goals.